Services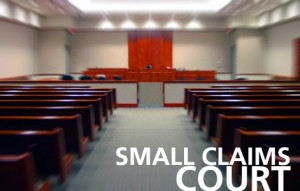 In Ontario, Small Claims Court operates as a branch or division of the Superior Court. Hearings are conducted by a Deputy Judge who is usually an attorney. There is no jury, and the Deputy Judge will make the decision at the end of the trial or will reserve and present their decision shortly thereafter.
From commencement through trial, the Small Claims Court process typically takes 12-18 months. Our fee for a typical file, including one day of trial, is approximately $3,500.00 (this is not a guarantee as each case has different complexities) based on our rate of $175.00 per hour.
If your claim or the claim against you is valued $5,000.00 or more, then it makes sense to hire our firm.
During your consultation, we will listen to your account of what happened and review any documents. Then we will provide you with our opinion about the probability of success of your matter. The $175.00 plus HST for the one hour consultation is worth the investment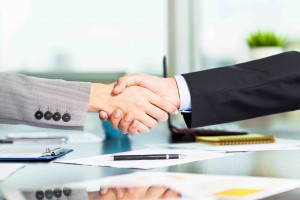 Breach of Contract
A contract is a legally binding exchange of promises or an agreement between parties to deliver goods, services, money or other consideration. Contracts can be oral, written or implied.  However, some contracts are required to be in writing an signed by the parties in order to be enforceable.
Damages for breach of contract may be given, for example, for the non-performance of a written or verbal agreement, or of a convent to do or not to do a particular thing. As to the measure of damages, the general rule is that the defendant shall answer for all the injury which results from the immediate and direct breach of his or her agreement, but not from secondary and remote consequences.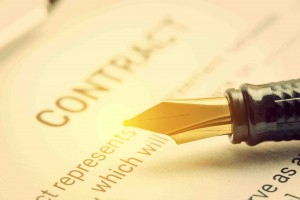 Employment Law
When workplace issues aren't resolved voluntarily, legal action usually ensues.
A contract of employment need not be but is usually recorded in writing.  Certain mandatory statutory employment protection rights will apply regardless of the law of the contract.
The monetary damages awarded in Small Claims Court consider many elements including but not limited to: 1: Age of employee, 2. Years of service, 3. Job position, 4. Discipline record (if any).
Damage to personal property or real property (land) through another persons negligence or willful destruction may include harm to an automobile, a fence, a tree, a home or any other possession. The amount of recovery may be established by evidence of replacement value, cost of repairs, loss of use until repaired or replaced or, in the case of heirlooms or very personal items (e.g. wedding pictures), by subjective testimony as to sentimental value.
A plaintiff has the legal obligation to minimize the effects and losses resulting from the damage. The duty to mitigate works to deny recovery of any part of damages that could have been reasonably avoided.
Please note that our firm does not handle personal injury cases.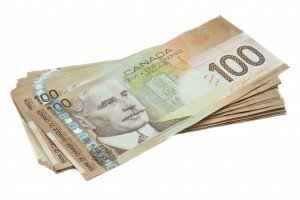 Judgment Enforcement and Recovery

A monetary judgment alone is just a piece of paper and won't necessarily result in money in your pocket, so what now? Most likely, the defendant/judgment debtor isn't going to show up at your house with a cheque to satisfy the debt.
The process for enforcing your judgment often takes a substantial amount of time, and investigative work into the assets of the defendant/judgment debtor. Much of the process is guided by statue and must be strictly followed.
We have experienced not only in helping you obtain your judgment, but in helping you enforce your judgment.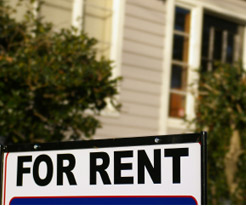 Eviction Services for Landlords

The Eviction Process can be confusing and downright frustrating. one mistake could be fatal to your eviction application. We will work with you for everything from preparing and filing applications to mediating settlements, obtaining Orders or judgments and recovering arrears.
We highly recommend that you consult with a knowledgeable and experienced member of our team before appearing in front of the Landlord and Tenant Board. This will ensure that you are familiarized with all of the processes involved.
The number of properties you own is unimportant to us; we pride ourselves in treating every case, regardless of size, with the efficiency and attention it deserves.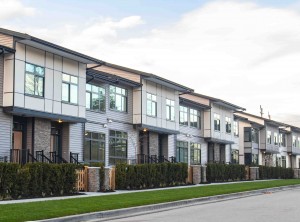 Eviction Services for Housing Co-operatives and Social Housing Associations

Co-operative Housing – most co-ops are registered provincially and are governed by three components of legislation:
The co-op act for their province or territory;
The human rights legislation for their province or territory; and
The principals of natural justice.
In addition, tenancy legislation may apply in specific provinces or territories.
Social Housing also called Rent Geared to Income
Social housing is also referred to as subsidized, low income or rent-geared-to-income (RGI) housing. With the exception of the amount of rent set by the Association, tenancy legislation applies to social housing units.
The Disability Tax Credit (DTC) came into being in 1988 as a non-refundable tax credit.
It is designed to help offset the additional expenses associated with having a prolonged impairment in physical or mental functions that must have lasted, or be expected to last, for a continuous period of at least 12 months.
This impairment markedly restricts a person's ability to perform at least one basic activity of daily living.
If a taxpayer fails to claim it for a particular taxation year, they can back-file for up to 10 years and receive full benefit for each of those years.
– Criminal Code Offences
– Provincial Offences
– Traffic Violations
– Personal Injury Lawsuit
– Immigration Matters
– Separation or Divorce
– Estates and Wills
– Workplace Safety and Insurance Board Claims formerly Workers' Compensation