Services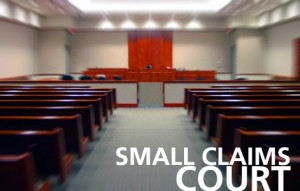 Small Claims Court
Sterling Paralegal specializes in Small Claims Court matters. This includes claims for the payment of money or recovery of belongings of personal property valued at $25,000 or less:
BREACH OF CONTRACT
Written and oral agreements
misrepresentation
EMPLOYMENT LAW
JUDGEMENT ENFORCEMENT & RECOVERY
Judgment Debtor Examinations
Filing of Writs against real property (land)
Sterling Paralegal understands that procedures and documents may be confusing and sometimes wearisome or frustrating for someone who does not have the appropriate understanding of Small Claims court.We work with our clients to develop real solutions at realistic rates.
Provincial Offences
Sterling Paralegal is committed to representing their clients, individuals and corporations, who have been charged under the:
Highway Traffic Act
Compulsory Automobile Insurance Act
Liquor License Act
Trespass to Property Act
The cost of charges under these Acts can be quite costly; they can also lead to prolonged amounts of time in the courtroom. Having the veteran representatives here at Sterling Paralegal aid you will reduce stress and will ultimately result in a more desirable outcome.
Landlord and Tenant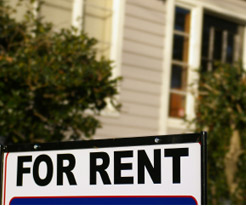 Sterling Paralegal presents its expert legal advice and services in all Landlord and Tenant affairs. This includes representation at the Ontario Landlord and Tenant Board.  We'll work with you every step of the way from filling out applications to mediating settlements and obtaining judgments.  It's also exceedingly important that you consult with one of our educated and practiced representatives before presenting a case to the Board. This insures you fully understand and are comfortable with the processes involved.
Criminal Code Offences
Sterling Paralegal also represents anyone who has acquired a minor criminal code offence with a maximum penalty of either a $2,000 fine and/or up to a 6 month jail sentence. Examples of these offences include but are not limited to:
Theft under $5,000
Assault
Mischief
Harassing phone calls
Causing a disturbance
Traffic Violation
Here at Sterling Paralegal we understand that challenging a traffic ticket can be lengthy, trying and puzzling. That is why we treat every traffic infringement case as exclusive and offer our expert and specialized services to aid in relieving those stresses. While traffic violations such as speeding, going through red lights, or improper turns may not lead to incarceration, paying the fine is the same as confessing guilt. This will result in demerit points on your driving record and your insurance company will be alerted therefore it is in your best interest to have one of our skilled professionals help fight your traffic ticket.